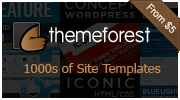 Do you like the new look of the website? The new design is renovated using the Akita responsive WordPress theme. (download from ThemeForest.)
So far, Akita has just the bells and whistles I was looking for. You'll find customization features, good options for photography blogs, good ecommerce, great support, and some gallery, portfolio, and video treats as well.
There's much to learn, so I will update this post as the transition takes place.
Akita WordPress Theme Download
If you're looking for:
Responsive: Theme shifts when viewed on a phones or tablet.
Customizable: Tons of builder options for post and page layout options.
Options: Unique gallery, portfolio, and video options for pages, sliders, and widgets.
Personalize: Design your site for an artistic or corporate feel ~ your choice!
Ecommerce Ready: Compatible with WooCommerce shopping cart (not used on my site).
Tutorials: Videos and suggested plugins to help you along. (See some sample videos by scrolling down on the download description page.)
Akita WordPress Theme Reviews & Examples
No one wants to transition from a free theme… to a paid theme… to another paid theme… to another… (You get my point?)
Before purchasing, I searched around for examples and Akita reviews. I wanted to see some sample sites besides the live preview demo generated by Jason Bobich, author of the theme.
True reviews are not easy to find. You'll find urls claiming to be reviews, but they aren't really reviews. Often it is a list of several WordPress themes and Akita is just one of many on the list. No extra comments, no pros and cons, no extra images, – basically nothing that you couldn't find on ThemeForest itself.
2012 Akita Theme Live Sample Sites
I consider myself a beginner on WordPress, so the best way for me to research a theme is to see some test sites or true life examples.
One way to find live Akita examples is to search the Akita support comment section where questions are posted by pre-sale customers and owners. As of 2015, support comments are 45 pages long!
Since you probably don't have time to go through all those, consider browsing my site as a live demo.
Plus, while installing my theme and browsing the support comments, I collected a few more live sites to help you decide if Akita is the theme for you. As of September 2012, the following sites were using the Akita WordPress theme:
There's nothing better than some hands on browsing to decide if the Akita theme has what you're looking for. I especially like that it is customizable so anyone can use it from photographers to larger corporations.
Is it the best responsive theme? I don't have the knowledge to say for sure, but for me it was the next step up from a free theme and a step in the right direction.
What's Your Favorite Akita Feature?
Do you already use the Akita theme? Tell your favorite feature in the comment section below.
You May Also Like: