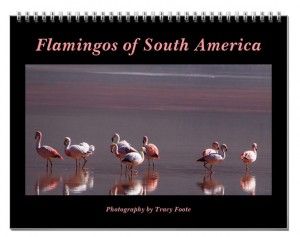 Flamingo Calendar
This item qualifies for
Free Shipping with Amazon Prime
Check Availability for FREE Shipping on this Flamingo Calendar – Click Here
or
Click Here to Customize this Calendar
Calendar Features
Our Calendars have a variety of options:
Available in three sizes – Standard, Small, and Huge(Example: Size 11″x17″ hung on the wall has pages that measure 11″ x 8.5″)
Full bleed high quality dynamic color printing,
100 lb cover weight high gloss paper, wire-o bound,
January – December or choose your own optional start and end dates,
Preview of the following year,
Choose from 13 unique styles for dates and holidays
Wire-o binding in 7 different colors.

Bulk Quantity Discounts

begin upon ordering 2 or more calendars
See Inside
About the Photographer
Tracy Foote spent her childhood summers at camp in the Adirondack Mountains in upstate New York where she developed a love of nature, the outdoors, and mountain climbing. Her passion for conservation grew as she traveled and explored many ruins in Latin America. Using her photographs from Peru, she hopes to inspire enthusiasm for travel and create some unique gift ideas for someone special.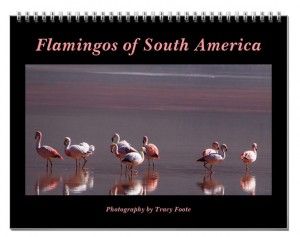 Flamingo Calendar
This item qualifies for
Free Shipping with Amazon Prime
Check Availability for FREE Shipping on this Flamingo Calendar – Click Here
or
Click Here to Customize this Calendar