Pintermark WordPress Plugin Review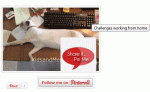 We've looked a long time for a Pinterest WordPress Plugin. After we told you about photographers on Pinterest, you might be wondering why Latin America Focus doesn't have more images online and more images on Pinterest.
One thing that can hold Photographers back from participating on Pinterest is the thought of protecting our work.
It was not a good feeling
We've experienced photos lifted from our site. It's not a good feeling — seeing your photo on another website with no attribution in the text or links to the original author (site or photographer). (If you'd like to use any of our photos, we make it easy: contact us through the form on our copyright policy page.)
Pinterest Plugin Challenges
We tried a few Pinterest WordPress Plugins.
The biggest challenge was the location of the Pinterest Pin-it button:
Above or below a post (or both)
Permanently on the image
Appears on mouse scroll-over (hover buttons) — (but what if the user doesn't scroll-over?)
Below the image: hit and miss success whether the button will appear in the correct location
My problems we sovled when I found Pintermark.
Our Favorite Pinterest Plugin: Pintermark
Pintermark has Several Options – Many Choices!
All these choices can be turned on or off:
Image Alt Text: Image alt text still appears when you scroll over with a mouse. ("Challenges working from home" is the image alt text.)
Pinterest Hover Button (Scroll over pop-up): You can adjust the location of the optional "Share-it Pin-it" image that appears when you scroll over with your mouse. You have numerous choices for this pop-up scroll over image.
Watermark – Copyright Protection:2013 UPDATE: The watermark feature appears to have stopped working so photographers should not rely on this to protect photos. It used to be that your url or photographer name would display on the image and this would carry over to Pinterest. You can customize your choices PER IMAGE. For example, you might watermark a different photographer's name on different images in a gallery or for a guest blog post. Even though the watermark seems to have issues, the plugin is still valuable for the pop-up feature reminding visitors to pin.
Follow me on Pinterest: Optional button to appear below the image
Pin-it Button Counter: Optional button to appear below the image
Customize or Add Your Own Button: Included is a Pintermark library of 25 pin-itbutton choices in PNG and PS format. You can even customize these, or use your own button.
Description Auto-population: Your description will travel with the image over to the Pinterest website
Here is the same image LIVE with Pintermark Active and you can see the watermark is not appearing but the pop-up scroll over works well.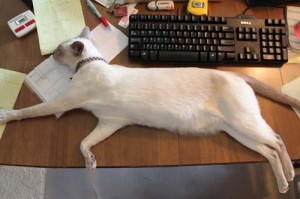 Protecting your photos and posting them to Pinterest becomes easy when you Buy the Pintermark Plugin.
Pintermark Tutorial Video
Watch the video to see live screenshots and how easy this is to use:
Subscribe to us on YouTube
Pintermark Price and Support
Timely Support: Any questions I had were answered within 2-24 hours.
Reasonable price: ~ Stop looking for FREE plugins and focus on what works well. Take a look at the Pintermark Pinterest WordPress Plugin click here.
Pintermark Affiliate program: Yes. The Pintermark Affiliate Program can be found Click here and please mention that we sent you.
Pintermark is the best Pinterest WordPress Plugin I've found. Have you tried Pintermark or found a comparable plugin? ~ Tell us your experience in the comments below
Photographers in business might also consider: